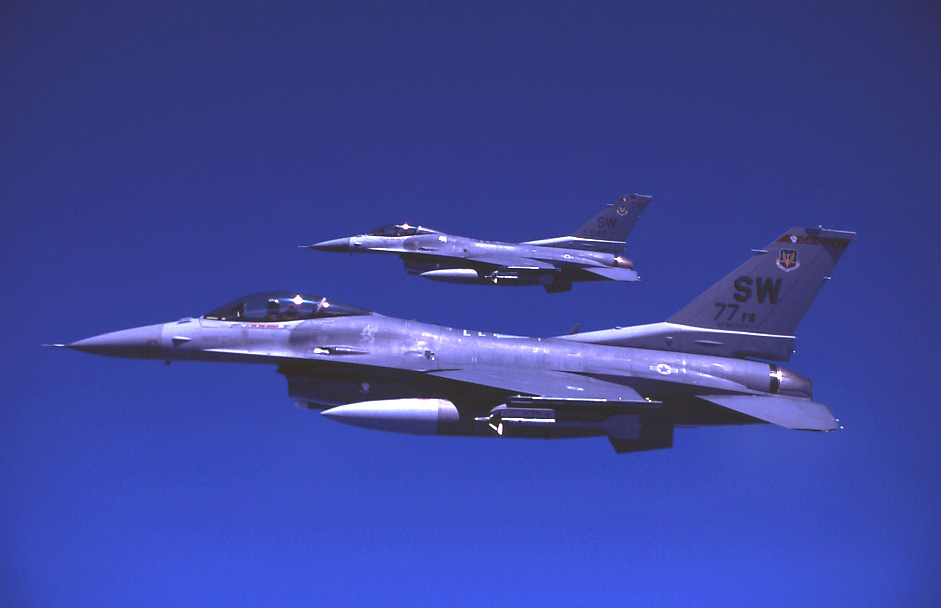 The Gamblers of the 77th Fighter Squadron conceptualized, organized and are the hosting unit executing Operation Iron Thunder. This 4-day Large Force Exercise, July 17-20, is similar to that of Red Flag. U.S., British and NATO units are participating from over 30 different Air Force, Army, Navy and Marine units. U.S. participation includes units from as far west as Washington state and as far east as Europe. Non-US participation includes British and NATO squadrons from RAF Waddington, UK and Geilenkirchen AB, Germany. South Carolina participating flying units include the 77th FS, 55th FS and 79th FS at Shaw AFB and 14th AS at Charleston AFB. South Carolina non-flying units include the 682nd ASOS located at Shaw AFB. Three E-3 aircraft and one KC-135 aircraft have deployed to Shaw AFB in support of the exercise.
Approximately 100 aircraft will simulate a full-scale invasion of the North Carolina coast. AV-8B, A-10, F-14, F-15C, F-15E, F-16CJ, F-18E and F/A-22 fighters comprise a portion of the Blue Air package. Other support/tanker aircraft include AT-38C, C-17, E-2C, E-3A, E-3C, E-3D, EA-6B, E-8, KC-10, KC-135 and RC-135. During the exercise in excess of 3 million pounds of jet fuel will be offloaded to over 400 aircraft as they "top-off" prior to invading the coast. Realistic Air and Surface threats will be simulated by numerous Red Forces during the exercise.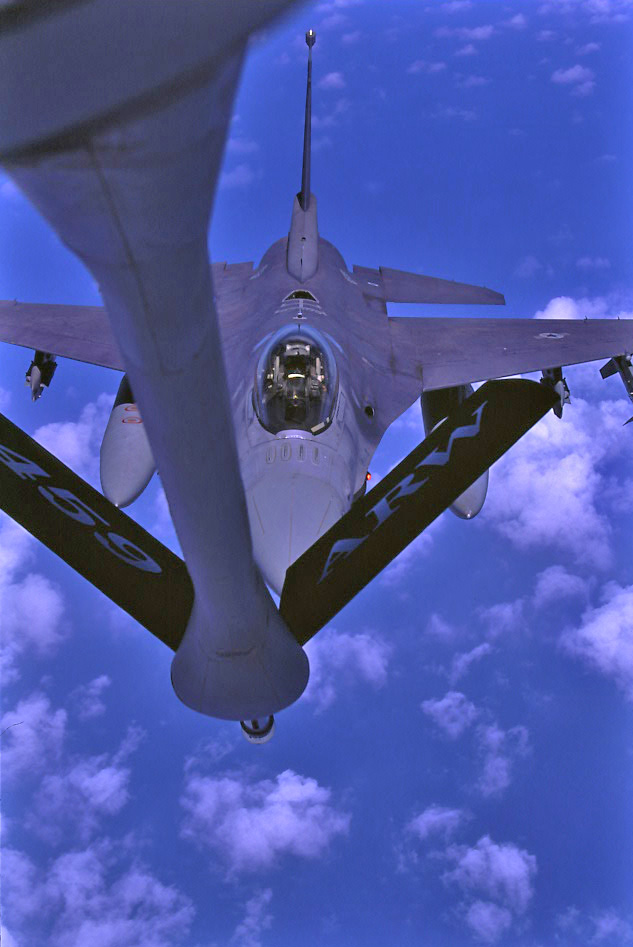 Operation Iron Thunder's airspace reaches from 225 nautical miles off the coast of Jacksonville, FL to roughly 250 nautical miles off the coast of Norfolk, VA with much of the altitude being sea-level to unlimited. The majority of the airspace also allows for supersonic flight.
This will be the last full-scale Large Force Exercise to include F-14's which are slated for retirement in September 2006. Operation Iron Thunder will also be one of the only exercises to include both the Navy's older F-14 Tomcat as well as the Air Force's new F/A-22 Raptor.
Marines based at Camp Lejeune, NC will board C-17's stationed at Charleston AFB, SC each morning prior to the exercise. After rendezvousing with other Blue Forces, multiple C-17's will skim across the Atlantic Ocean at low altitude as they make their way back to Drop Zone's along the North Carolina coast to insert their Marines.
On the ground, Army and Air Force units will control over 50 fighters flying Close Air Support missions in southern Georgia and coastal North Carolina daily.
Operation Iron Thunder is an invaluable opportunity for 77th Fighter Squadron pilots to fly in realistic scenario's that will sharpen and hone critical skills in preparation for future contingency operations. In addition to the Gamblers, other American and European Air and Ground units now have an opportunity to train the way we all will fight if and when called upon.